One of the great things about Suburban Mama is that I get to sample some new products and read new books so that I can share my thoughts with you on them. These reviews are random and long overdue (my apologies to the companies that sent their stuff).

DRINK IT

The box of Froose was delivered some weeks ago and my kids can't get enough of it.  With a catchy name and a moose on the box, how could they lose? Guess what, it gets better – Froose Juice is yummy, even for mom and dad! My six y.o. says it tastes like it had just been squeezed out of an actual fruit. While he favors cherry, the little one likes peach. According to the literature, Froose® is a nutritious whole food drink made from organic whole grains and is naturally low in sugar and calories and has 3 grams of fiber per 4.23 fl.oz. serving.  Sounds good to me.
WASH IT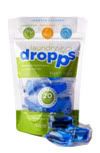 I'm a sucker for pretty packaging. So when I got my Dropps Detergent samples I was pleased. Dropps are pre-measured dissolvable mess-free detergent pacs. As such, they are supposed to be "environmentally-friendly" (look ma, no big plastic bottle of detergent). So how do they work? Just take one of the packets and throw 'em in your washer and go.  
I tried them and guess what?  Dropps really works (my clothes came out clean).  What's more, they are septic-friendly and biodegradable, and don't contain any of those nasty chemicals. Oh and they work with the newer energy-efficient machines too. Also, if you live in apartment, and hate lugging a big jug of detergent to the laundry room, you will love the convenience of Dropps.
So if you are looking for a greener way to do laundry or if you want to be just like Oprah, this is something you can try.
READ IT
ROCKSTAR MOMMY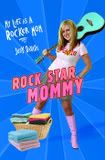 Judy Davids was a working mom, involved in the PTA, happily married with 4 kids. Rock Star Mommy But she always had a secret dream – to be a rock star – not just a musician but a true blue guitar-wielding rock star.
I really enjoyed reading "Rock Star Mommy."  In the book, Judy details the ups and downs of getting a bunch of suburban moms together to form, wait for it, a REAL band.
Like Judy I consider myself a rocker mom – that is to say, I enjoy rock music, particularly the indie kind.  But unlike Judy, I've never even imagined myself an actual Rock Star.  My fantasies involve rubbing elbows with rock stars not necessarily being one of them. As Judy writes about her evolution from a typical suburban mom to a mom who rocks with her own band, the Mydols, the reader is taken along for the ride.  I liked the book as I could relate to many of her stories – particularly those about trying to stay creative given our "limitations" in mommy-world, and being a fan of Jack White (White Stripes).  The book is an easy, lighthearted, inspiring read.
For more information on the book and the Mydols, visit www.judydavids.com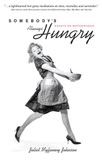 Somebody's Always HungryWhile the former book deals with one mom's pursuit of her dream, this mom keeps it real as she shares glimpses into her daily life with young children. If you've enjoy reading mommy-blogs, then you'll enjoy "Somebody's Always Hungry." Juliet Johnson's writing is skilled and full of insight.  The book features much of those all-too-fleeting moments with our kids that we wish we could freeze in a time capsule.  Well, she's certainly accomplished that here.
As a mom of two young kids, I can totally relate to Juliet.  She captures her often chaotic but fun family life, which resemble mine – save for the dead pets. Her kids are funny, and I'd be glad to go on a play date with Julie and her brood any time.
END