The offer sounded too good to be true. But I was in dire need of some hair services. The greys had shown through my grown-out highlights and the edges of my formerly cool bob were no longer cool nor edgy. I am in that in-between hair phase as I am growing out my hair. And I needed some hair help.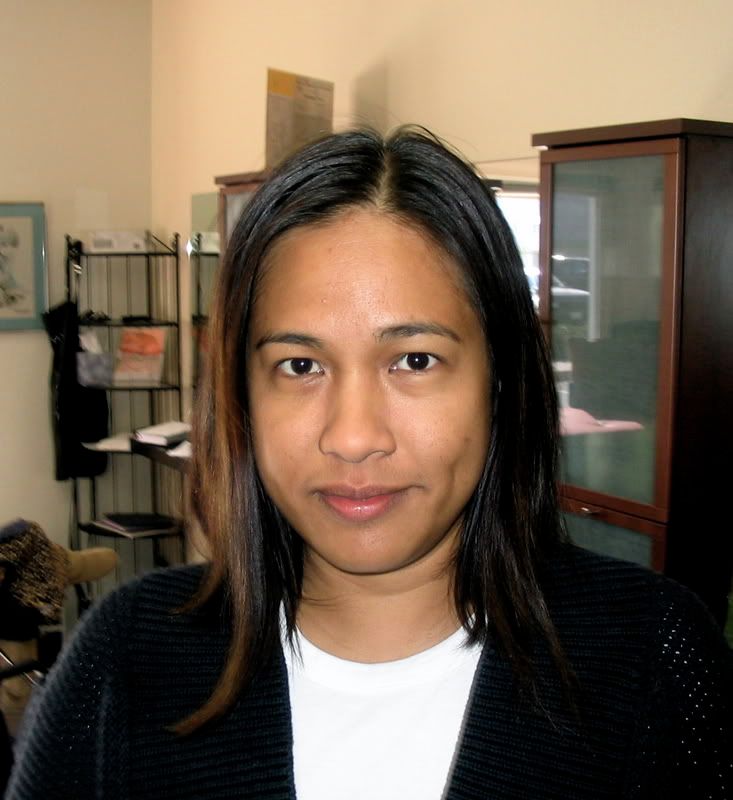 < Did you ever notice how people seem to purposely "not" smile in the Before Pictures? Eek, I don't look so hot in this pic.

Enter Hair Studio 409 to the rescue. Owner Robert Curtis decided to run a "Name Your Price" promo (much to the chagrin of his accountant) to give people a break. With people on tight budgets, a new coiff could be the last thing on their mind. But a haircut is more than a haircut, at least in my case. It gives me renewed energy, it makes me feel beautiful. It boosts my self-confidence. So I made the appointment and Robert did his magic. Two hours later I had the ends of my uneven bob cut off , new caramel highlights, and brand new friends. (Robert and his crew at Hair 409 are so nice and friendly.) When it came to naming my "price" I'd like to think I was fair without being stingy. I could've easily offered him $10 but that just wouldn't be right, would it?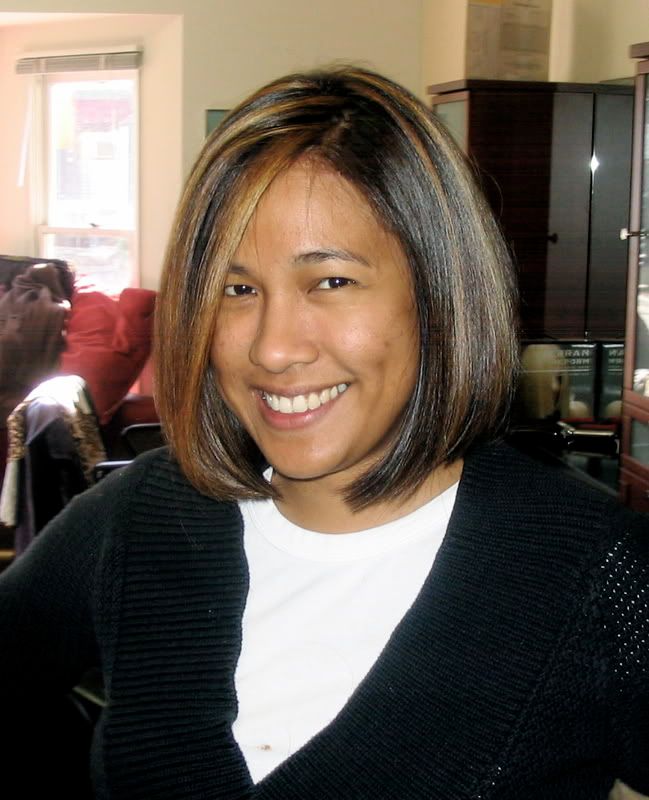 If I paid too much or too little, I don't know. I'd like to think I compensated for those who underpaid. (But Robert says, maybe it was all they could afford — in which case, his limited promo is doing the good he intended. )  If you are anywhere near Newport Beach, check out 
Hair Studio 409.
< Something to smile about.